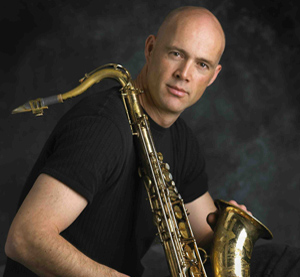 David starting playing classical flute at the age of 9 and switched to Tenor in high school. Together with his brother Dirk they performed locally with their blues band.
David was born in Kingston, Ontario and attended the Humber College Jazz Program in Toronto.
After Humber went on the road with a Platters tribute band then got the call to join the Lulu's house orchestra( World's biggest bar at the time) and backed up such greats as : The Temptations, Billy Preston, Ben E King, The Drifters, Del Shannon, Fifth Dimension and many more .
Studied vocals with Ed Johnson for 10 years. ( Formal metropolitan opera singer ). As a vocalist his experience includes performing the Canadian and American National Anthems for visiting vice president of the United States Dick Cheney.
David has also sang several Jingles for Company's such as: Arctic Spas, Expressway Ford, Global Pet Foods and a Nationally televised infomercial for The Canadian Brain Injury Association.