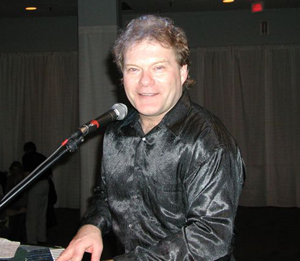 DON PAULTON
Don has been a member of the Lulu's Band for 10 years. Prior to joining the original Lulu's Roadhouse line-up, he performed as member of the other house band at Lulu's – "Kats"- who also backed up many of the headline attractions that performed there.
As well as playing with The Lulu's Band, Don is currently a member of the Canadian Supergroup "Lighthouse" – and was inducted into the Canadian Rock 'n' Roll Hall of Fame in 1993 as a member of the legendary band that set the standard for other Canadian acts.
Don has performed with 4 different Juno Award winning acts during his career and has also performed extensively throughout Canada and the United States with many symphony orchestras as a member of the "Jeans and Classics" Concert Series. He has also toured with several successful musical theatre productions – particularly – "A Closer Walk With Patsy Cline" – he received critical acclaim for mastering the piano stylings of Floyd Kramer. As well as handling keyboard, vocals and occasionally trumpet in the Lulu's Band, Don also lends his talents as musical arranger and scores all of the horn parts for the "Men In Black" brass section that appears with the band from time to time.